Originally Published March 1st, Greater Park Hill News
STEAM Academy Will Celebrate Black History, Black Joy and Black Culture 365 Days A Year
By Erin Pier
For the GPHN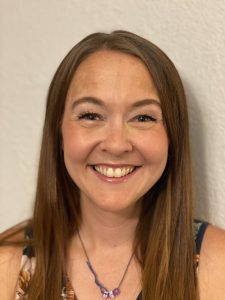 As a contributing columnist for Park Hill Neighbors for Equity in Education, I write articles to build community awareness around issues of diversity, equity and inclusion in our neighborhood's public schools.
Unfortunately, my columns tend to focus on the lack of equity that abounds, as I never have to look too far for another example. From a lack of resources, implicit and explicit bias, punitive measures that target students of color, high-stakes testing, the School Performance Framework, and the impacts of COVID, inequity can feel impossible to defeat. But this month, I am thrilled to have an opportunity to share a "win."
At Februaary's EdEquity Corner monthly online gathering, PHNEE welcomed Principal Shakira Abney-Wisdom, to learn about Robert F. Smith STEAM Academy, where she is the founding principal. The first of its kind in DPS, this Far Northeast high school will center Blackness in its project-based learning approach to science, technology, engineering, arts and mathematics.
Founded by community members and built upon the principles of Historically Black Colleges and Universities (HBCUs), Smith STEAM Academy seeks to "honor students' history, individuality, cultural experiences, and future potential while providing a rigorous and high-quality academic experience." (Check out its website at dpsk12.org/hbcu-steam-high-school/.)
A graduate of an HBCU herself, Abney-Wisdom shared how transformative it was for her to learn, and rest, in an unapologetically Black space. She spoke about how attending Florida A&M University for her PhD program was her first truly immersive educational experience rooted in Black excellence, and how it deeply impacted her sense of self, her confidence and her leadership.
Because she didn't have this opportunity until she was 28 years old, she wonders how much an earlier experience would have impacted her, and what such an opportunity could do for high school students here in Denver.
When asked how she will face the challenge of merging the school's emphasis on Black culture with a school system that has a history of overlooking Black voices and experiences, Abney-Wisdom shared her team's innovative way of rising to the occasion. While the district calls for high school freshmen to study Shakespeare's Romeo & Juliet, Smith STEAM Academy will explore this topic by reading Black authors and Indigenous poets, incorporating music, and engaging the students through an interdisciplinary approach.
While it will take a lot of effort on the part of the Smith STEAM team to create a new curriculum that both meets and reimagines DPS standards, Abney-Wisdom hopes that the resources they devise will be easily replicable by other schools.
Robert F. Smith STEAM Academy was the brainchild of community members Brandon Pryor, Gabe Lindsay, and their advocacy group, Warriors for High Quality Schools.
In an interview, Pryor talked about his experience on the football field in 2017 as an assistant coach of the Montbello Warriors. It didn't take long for him to see the inequities his student athletes faced. With five schools co-located on the same campus, but no coordinated bell schedule, students were released at various times, forcing practice to start late, and end early — as there were no lights on the field. As Pryor began to pull at the "whys" behind his team's lack of resources and funding, he began to see the numerous inequities that face predominantly Black and Brown neighborhoods and schools.
He started attending DPS board meetings and drawing attention to the inequities he was observing firsthand. He began organizing, and listening to concerned Montbello community members, and what they hoped for in their neighborhood.
Ultimately, Pryor and The Warriors for High Quality Schools decided, "we need to create something for us and by us." They envisioned a STEAM school rooted in the style of HBCUs that doubles as a community hub — a place not just open to students but to families and neighbors as well. They wanted to create a space that cultivates excellence, inspires authentic relationships and celebrates the tremendous Black talent and success that has grown right out of Montbello schools. Pryor envisions a renaissance, a boom in Denver for Black families, with the school central to its success.
When asked how other schools throughout DPS can begin to replicate elements of the model he and his group created, Pryor shared that it begins with advocacy. The Black Excellence Resolution and the Know Justice, Know Peace Resolution are both the result of community and student-led advocacy efforts. Pryor hopes to see every demographic that is represented in DPS fight for the same thing he has — equity, community, and the celebration of different cultures. He also thinks it's imperative that schools recognize the whole child, increase student access to counseling, and exchange punitive measures for restorative ones.
Robert F. Smith STEAM Academy has the potential to be a huge success, for the Montbello community and for equity in DPS education. If we can heed Pryor's advice, and relentlessly advocate as he suggests, then perhaps we can normalize seeing Black joy, Black history and Black culture celebrated, 365 days a year, right here in Park Hill.
Join us March 10, from 7 p.m. to 8:30 p.m. as EdEquity Corner welcomes state Rep. and DPS board member Jennifer Bacon. You can register for the virtual event at tinyurl.com/EdEquityMarch21. For more information or to get involved with PHNEE, email info@phnee.org.
Erin Pier is a mother of three, a Stedman parent and school psychologist at AUL Denver. She is an active member of the Park Hill Neighbors For Equity In Education, which works toward diversity, equity, and inclusion in all schools in the neighborhood.