Originally published on Oct 1st in the Greater Park Hill News
by Erin Pier
For the GPHN
Committing To A Long Journey Toward Equality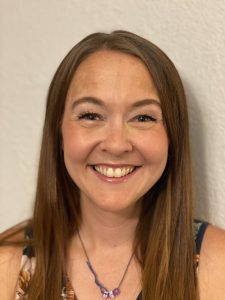 In August, Park Hill Neighbors for Equity in Education (PHNEE) introduced EdEquity Corner, a monthly Zoom meeting that provides a space for community-building with an equity lens.
On the second Wednesday of the month, neighbors come together to discuss the impact of current events on ourselves and our community. From recognizing the destructive toll of the pandemic on long-standing inequities in education, to the absolute necessity of educating ourselves on what it means to be antiracist, the discussions at EdEquity Corner have been enlightening, engaging, and, at times, challenging. Everyone is welcome to attend.
While September's meeting focused mostly on Maslow's Hierarchy of Needs and the impact of COVID-19, a subset of community members stayed logged-on past the scheduled 8 p.m. end-time to discuss broader topics related to current events. We discussed how many white folks are waking up to racial injustice and systemic inequities for the first time, in response to George Floyd, Breonna Taylor, Ahmaud Arbery, Jacob Blake, Daniel Prude, and the numerous other Black lives taken just this year.
We shared books we are reading, while also recognizing that reading a book alone isn't sufficient in making systemic change. We considered the difference between desegregation and true integration in our schools and neighborhood. And we acknowledged the many Black Lives Matter signs throughout Park Hill, and wondered how many folks believe the sign is the end – not the beginning – of their journey into antiracism.
Through our conversation, we recognized how many neighbors are hungry for actionable ways they can engage in antiracist work. While there is no quick fix for the racism, injustice and inequity that are woven into the fabric of the systems that surround us, there are steps we can take everyday that will lead us in the direction of meaningful change.
So, in collaboration with the thoughtful and reflective voices that stayed engaged late into the evening after our last EdEquity Corner, and with special appreciation for Ivanna Johnson-McMurry, a contributing PHNEE community member who lent her voice and wisdom to this article, we bring you "Five Ways To Be Antiracist This October."
1. Be an Active Voter. From education, criminal justice, and human services, to financial institutions, housing, and healthcare, every system serves to maintain disempowerment for Black and Brown people. The work to truly build an equitable society requires the rebuilding of systems at the political level. Educate yourself on the issues at stake this election cycle, recognize the powerful impact of state and local politics, and GO VOTE. (Register to vote at GoVoteColorado.com.)
2. Put Your Money Where Your Heart Is. Be intentional about where you spend your money, and shop at local, Black-owned businesses. Pick up dinner at Park Hill's own Blazin' Chicken Shack II, at 5560 E. 33rd. Ave in Holly Square. Going for ice cream? Check out My King's Ice Cream, in the neighborhood at 2851 Colorado Blvd. Need a good book and a cup of tea? Check out TeaLees at 611 22nd Street in Five Points. Download BBLK (pronounced Black), from bblkapp.com. This app, founded by Denver residents, Raymond Murphy and Mariam Kazadi, provides easy access to addresses, hours of operation, and phone numbers for more than 1,100 Black-owned businesses nationwide.
3. Show Up For Racial Justice and Equity Events. While this pandemic has many negative aspects, a positive one is the ability to easily access racial justice and equity events nationwide from your own home. Check out the websites and Facebook pages for Showing Up for Racial Justice (SURJ) in Denver, or Black Lives Matter 5280 for events and ways to get involved. Stay tuned to PHNEE and EdEquity Corner as well, as we hope to offer an antiracism training in the near future. When you show up for these events, be sincere and authentic. Recognize how personal experience shapes worldview, and if you are white, acknowledge that you will never fully understand the Black experience.
4. Educate Yourself. Commit to learning more about systemic racism and its effects on Black, Indiginous and People of Color (BIPOC). Some of our favorite reads include: The New Jim Crow: Mass Incarceration in the Age of Colorblindness by Michelle Alexander; Caste: The Origins of our Discontents by Isabel Wilkerson; Mothers of Massive Resistance: White Women and the Politics of White Supremacy by Elizabeth Gillespie McRae; Begin Again: James Baldwin's America and Its Urgent Lessons for Our Own by Eddie S. Glaude Jr.; For White Folks Who Teach in the Hood… and the Rest of Y'all Too: Reality Pedagogy and Urban Education (Race, Education, and Democracy) by Christopher Emdin. Pick up a notebook and the book, This Book is Anti-racist by Tiffany Jewell. Commit to completing the 20 lessons for self-reflection on understanding your identities and how they are valued in our society. Make a plan for how to take action. Better yet, invite a friend to join you. Buy these recommended books and more from Black-owned bookstores, such as TeaLee's (611 22nd Street), or Shop at Matter (2134 Market St). Prefer online? Check out Haymarket Books. Netflix offers a rich variety of TV series, documentaries and movies featuring Black stories for adults as well. Check these out: 13th; LA 92; I am Not Your Negro; Teach Us All; When They See Us; Dear White People; What Happened, Miss Simone; and The Death and Life of Marsha P. Johnson. Listen to a podcast and learn more about how racism impacts education. We recommend: Nice White Parents, by Serial and the New York Times, and The Integrated Schools Podcast, by PHNEE's own Andrew Leftkowits. Educators may also enjoy Teaching to Thrive by The Abolitionist Teaching Network as well as the podcast, Teaching While White.
5. Educate Your Children. Ensure your children are exposed to media featuring BIPOC characters.  Take a look at your home library, and read the blog post 7 Questions We Should Ask about Children's Literature from Oxford University Press. Consider whose worldview is most often represented in the books you share with your children. What assumptions do the books make? What perspectives are shared? Then, ensure your children have access to books featuring a wide array of culturally and racially diverse protagonists, written by authors who represent the groups they're writing about. Beyond books, ensure white children view TV series and films featuring non-white and BlPOC characters. A few PHNEE favorites? Motown Magic; Doc McStuffins, The Who Was? Show; Emily's Wonder Lab, as well as Spiderman (2018), and of course, Black Panther.
Antiracism work is a journey, not a destination. While this list of five is but the tip of the iceberg when it comes to antiracist actions we can take, we hope to continue gathering and sharing ideas together, and would welcome your suggestions through future EdEquity Corner sessions. Please join us on Wednesday, Oct. 14 from 7 p.m. to 8 p.m. (or beyond, if you're interested!) for the next opportunity to listen, learn, dialogue and grow together as a community. Visit tinyurl.com/edequityoct2020 to register for the virtual event. .
Erin Pier is a mother of three, Stedman parent, and school psychologist at AUL Denver. She is an active member of the Park Hill Neighbors For Equity In Education, which works toward diversity, equity, and inclusion in all schools in the neighborhood. For more information, check out the group's Facebook page at facebook.com/phnee, or send an email to info@phnee.org.