Originally published in the Greater Park Hill News – Nov 1st, 2020
High-Stakes Testing During COVID-19 Is Preposterous
By Erin Pier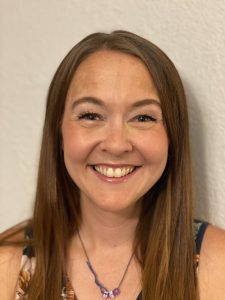 As this pandemic rages on, I have good days and I have bad. On the good days, I open my computer to start my work day and immediately respond to emails, have a riveting discussion with my virtual students, laugh with a few colleagues over a call, and work (relatively) uninterrupted while the smell of a crock pot meal wafts through the house.
Other days, my two-year-old greets my students half-naked, eating chocolate for breakfast and sitting on my lap while I drink cold coffee and the dogs bark at nothing. By 5 p.m., I ask my husband to order takeout because I'm tired and I'm sad and I'm angry and I can't string two thoughts together to save my life. If I'm being honest, the bad days outweigh the good right now.
I know I'm not alone. The teachers I know are somehow working more hours than there are in a day, creating and modifying years' old lessons to work in the virtual classroom environment, delivering laughs to blank screens and muted voices, unsure if they're over-explaining or under-explaining or explaining just right.
There is no off-switch
For teachers who have returned to in-person, they're planning classes as they used to, in addition to planning work for their students who have chosen to stay remote. And while school schedules have shifted to accommodate this workload, it's not enough. There's no off-switch when you're teaching remotely, and when teachers see a student post a question at 10 p.m. because they're just logging on for the day, I know many teachers who immediately reply.
Our school leaders are also carrying an impossibly heavy load: managing the emotions of worried parents, stressed teachers, plans for returning to in-person, plans for remaining remote, demands from the district – all while ensuring adequate PPE and health and safety at all times. That's in addition to the typical challenges that come with running a school.
As the stressors facing our school staff and students seem to multiply by the day, you may be as surprised as I was to find out that schools are also preparing to roll out state standardized testing. Through the Every Student Succeeds Act (the reauthorization of No Child Left Behind), states – including Colorado – that accept federal funds are required to administer statewide assessments to all students. While waivers (due to COVID-19) were disseminated to the participating states throughout the U.S. in the spring, those waivers will not be available again, according to Secretary of Education Besty Devos.
Pandemic adds to inequities
Park Hill Neighbors for Equity in Education has weighed in on the inequities of standardized testing in the past – and that was before teachers were teaching within 25 uncontrolled classroom environments at once.
Not only are standardized tests culturally biased, but additional bias lies in the socio-economic status of the test-takers. Over the past several months, students throughout Colorado have had vastly different experiences while learning remotely. Some have access to private study spaces, with noise-canceling headphones and doors that close out young siblings. Some have speedy wifi connections, parents with advanced degrees who can help teach material when it doesn't make sense the first time, and food and snacks available whenever they become hungry.
Other students, including 36 percent of the Denver-based students I support, have been forced to become the breadwinners in their homes. With the massive impact the pandemic has had on the economy, these students have had to turn their focus toward keeping their families fed, while still trying to keep up with their coursework. Additionally, many students have unstable internet access, or must work at the kitchen table with 15 other people in the house (a feat I've witnessed with my own eyes!). Many more are also expected to support young siblings attempting to learn remotely, and must balance their families' learning with their own.
In a letter to state school chiefs, Betsy Devos wrote, "There is broad and consistent support for assessments because there is general agreement among the public that a student's achievement should be measured, that parents deserve to know how their children are performing, and that it should be no secret how a school's performance as a whole compares to other schools."
While accountability is important, the idea that high-stakes testing during a pandemic will be an accurate reflection of student and school performance is preposterous.
Business is not usual
As educators and students cope with the often distressing reality of remote learning, having the U.S. Secretary of Education encourage a "business as usual" approach to measuring student achievement speaks to her absolute disconnect from the communities she serves. Instead of performance, we should be assessing educator and student needs right now: mental health needs, health and safety needs, needs for support. To ignore these is to ignore the national crisis we are currently surviving.
By the time you read this, you may have three days left to vote in the Nov. 3 election. If I'm catching you before you fill out your ballot, please keep in mind that your vote isn't just for the big names on the ticket.
Your vote is also for appointments such as the Secretary of Education, who could recognize the impact of the COVID-19 crisis on schools, and work with states to implement accountability measures with a focus on equity. It's for a U.S. Senator who could help pass progressive legislation to integrate our schools, creating more equity.
Your vote is for policies that impact teachers, students, and families – policies that foster (or suppress) equity. Your vote matters, so make it count.
Erin Pier is a mother of three, Stedman parent, and school psychologist at AUL Denver. She is an active member of the Park Hill Neighbors For Equity In Education, which works toward diversity, equity, and inclusion in all schools in the neighborhood.