Originally Published in the Greater Park Hill News, Feb 2nd, 2021
It's Time For Reflection And Action In Our Classrooms
By Erin Pier
For the GPHN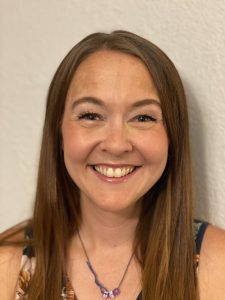 Over the past year, Americans have been confronted with numerous examples of irrefutable racism. Ahmaud Arbery. Breonna Taylor. George Floyd. A pandemic that disproportionately takes the lives of people of color. A white woman calling the police on a Black man watching birds. Rayshard Brooks. Jacob Blake. 222 other Black lives taken at the hands of those sworn to protect and serve. A court system that protects violent white offenders, leaving no room for justice when Black lives are stolen.
As the many tragedies of 2020 faded into memory, many of us looked toward 2021 with renewal and hope — hope that this year would be different, that somehow the stark injustices in America would cease to exist.
But only six days into the new year, our nation's capital was taken under siege by racist, angry, white insurrectionists. A Confederate flag flew in the marble halls for the first time, never having entered the Capitol even during the Civil War. White supremacists touted their anti-Black, anti-Semitic hate speech on banners and shirts. A noose and gallows were displayed outside.
Despite the chaos, violence and attempted coup, the police response lagged. It was a stark contrast to the tear gas and rubber bullets aimed at peaceful protestors in DC this summer — who opposed the lack of basic human rights in our country, not a fair election.
I'm the columnist for Park Hill Neighbors for Equity in Education, so what does all of this have to do with education, exactly? And what is the role of white people, in particular, in changing this narrative?
Still far from equal
Well for one, if we were more fully educated on America's past, we would know that we are a nation built on the backs of slaves, a nation whose older generations remember when "separate but equal" was lawful.
The Little Rock Nine were prevented from entering their school by both an order of their governor and a belligerent white mob, and children in Granada, Miss. were beaten by white adults with chains, clubs, and pipes upon arrival to their first day of school. But this history isn't the one documented in textbooks, and it certainly wasn't the one I learned growing up. For when the authors of history are white, they can revise history to erase the moments that make America look less than beautiful.
One of the most tangible ways racism rears its head every day is in schools across the country. While Brown vs. The Board of Education may have overturned the legality of separate but equal in 1954, schools throughout our nation, and right here in Park Hill, are more segregated than ever – and far from equal.
Schools attended predominantly by students of color are continuously underfunded, and lack the many resources necessary to provide equitable opportunity to all students. Additionally, implicit (or explicit) bias on the part of a predominantly white teaching force leads to a lack of culturally-relevant teaching practices and the over-disciplining of students of color. Systems such as standardized testing and the presence of law enforcement in schools are used as tools to oppress.
Stop being surprised
White people, we have got to stop being surprised when events like those of Jan. 6 occur. Racist beliefs and ideologies have been passed down from generation to generation, and woven into the fabric of the systems that uphold our nation. They have been taught in classrooms; foundational in developing policies from policing to healthcare to homeownership and, as stated above, education.
Instead of surprise, we need to begin to own our history, as uncomfortable as it may be, and dig into the work required of us to change the future. It is on us to educate ourselves, our families, our children. It is up to us to elevate the voices of Black, Indigenous and People of Color (BIPOC) community members and call out the grievous ways in which we suppress them … in classrooms, and boardrooms, and everywhere in between.
It is up to us to demand that our schools educate our children on the history of America as it actually is – not as we wish it to be. It is up to us to start showing up and taking action. As the public academic Rachel Cargle has said, "I don't want your love and light if it doesn't come with solidarity and action. I have no interest in passive empathy."
I encourage you to reflect on your reaction to the events of last month, and dig into all the ways it made you sad, or angry, or disgusted or exhausted. Why? And what have you done about it?
The next generation
Generations of white people before us have given us the monumental task of dismantling the systems they designed; systems rooted in oppression — not broken, but operating exactly as intended. As I mentioned previously, one of the most tangible ways racism rears its head every day is in schools across the country. With advocacy and action however, schools are also one of the most accessible systems to change.
Every single one of us has the opportunity to tackle the inequities and injustices we see in education. What and how our children learn in school is a place to begin to find our way out of this. Not only does working to counter racism in schools have an immediate impact on all children, but it is also an investment in raising the next generation to be slightly better than we are.
If you are looking for ways to go beyond your reactions and take action, I invite you to join PHNEE's monthly EdEquity Corner. Each month we come together as parents, educators, community members and neighbors to explore new topics, brainstorm ideas, and ultimately bring policy changes forward that will reinvent education, both in our neighborhood schools, and within DPS. Join us Feb. 10, at 7 p.m, and register here: tinyurl.com/EdEquityFeb21
There is so much to do, and not another moment to waste.
Erin Pier is a mother of three, a Stedman parent and school psychologist at AUL Denver. She is an active member of the Park Hill Neighbors For Equity In Education, which works toward diversity, equity, and inclusion in all schools in the neighborhood.