Originally published on July 1st, 2020 in the Greater Park Hill News
By Erin Pier
DPS Correct To Remove Cops From Classrooms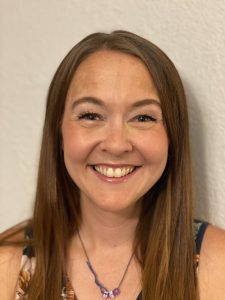 Hello neighbors! It's been a few months since I last contributed a column to GPHN on behalf of Park Hill Neighbors for Equity in Education (PHNEE). Interestingly, the last article I shared with you in December addressed the school-to-prison pipeline and how the criminalizing of our Black and Brown children begins in our schools. In light of the Denver Board of Education's recent decision to eliminate policing in our schools, it certainly is a topic worth revisiting.
Nine years ago, I was just beginning my career as a school psychologist. I was employed at a middle school in Colorado, where I worked primarily with youth who received emotional and behavioral health support.
The majority of my caseload consisted of Black and Brown students identified as having serious emotional disabilities, often the result of trauma and toxic stress. Some of my students were also the victims of implicit bias among educators, as children of color are often overrepresented in special education.
In fact, Black students are twice as likely to be identified as having an emotional disability and intellectual disability as their non-Black peers. (For additional reading on these topics, check out phnee.org/toxic-stress-in-schoolchildren/ and phnee.org/when-brain-betrays-heart/).
These young kids, when experiencing a mental health crisis, could act out intensely: throwing chairs, screaming insults, hitting and kicking. They were middle schoolers, ages 11 to 14, growing into bodies that didn't quite fit them yet. Few had been given appropriate tools to cope with the stress that inherently comes with being a child of color in an oppressive education system – let alone the tools to cope with surviving trauma.
And we, the educators, didn't fully understand the inherent inequities facing our students. We lacked the training and expertise to effectively address trauma in the classroom.
Confronted in the classroom
When behaviors became extreme or put the student or others in danger, we followed a predetermined crisis intervention plan. This required clearing the classroom of peers, calling for a trusted adult and alerting the school's administration team via walkie-talkie. It automatically notified the School Resource Officer (SRO), a police officer assigned to the school, who (whether requested or not) would often arrive to intervene.
On more than one occasion, I stood by and watched as a student desperately needing help in the midst of a mental health crisis, terrified and distraught, was confronted in the classroom by the police. Not once in those many times did the officer's presence mitigate the behavior. Instead, the child got louder, more frightened, and more aggressive.
Police officers who are stationed in schools often have no training to work specifically with children, nor with those suffering from mental health issues. They default to the way they were trained: to take down criminals. And so, the child crying out for help was treated like a criminal in his own classroom, at the hands of his own educators.
At least three of my students were taken down to their stomachs by law enforcement in my first year – each student on more than one occasion. After the student was "subdued," they were either let off with a warning, ticketed for destruction of property, or threatened with tickets for assault – tickets we all knew their parents couldn't pay. On two occasions, my students were arrested at school.
Law enforcement as discipline
As police presence in schools has increased in the past two decades, so have school referrals to law enforcement for nonviolent infractions, including mental health crises. When a school chooses law enforcement as a form of discipline, they're turning the student over to the juvenile justice system, and launching the student into the school-to-prison pipeline.
According to research by the Justice Policy Institute, "even controlling for a school district's poverty level, schools with SROs had five times as many arrests for 'disorderly conduct' as schools without them." What's more, Black students are referred at a much higher rate than their non-Black peers.
In 2011/12 (the most recent year for which federal data are available), Black students comprised 16 percent of U.S. public school enrollment, but represented 31 percent of school-related arrests. In DPS, of 657 school referrals to law enforcement in the 2018/19 school year, nearly a third involved Black students – despite Black students only accounting for 13 percent of Denver's student enrollment.
The students restrained and/or arrested by law enforcement at my school were all young, Black boys, in crisis. As a white woman, I have to accept that I was complicit in the act of criminalizing these young men.
I loved these kids fiercely, but my actions (or complete inaction, I should say), didn't say that to them. I stood by and watched when weapon-wielding officers entered the room. I didn't tell them that they weren't invited to intervene in the first place and I certainly didn't ask them to leave. I may have meekly asked them to "be careful" – but that's it.
I had been taught to trust the police my whole life. I was taught that they were "on our side" and I believed that somehow they knew better than I knew what a child needed to be safe.
Could we really be safe?
After my first year at that school, the police department determined they could no longer supply on-site officers at the middle school level. I wish I could say that we all breathed a sigh of relief, but the truth is, many of us were afraid.
Could we really be safe without police on campus? It didn't take us long to learn that the answer to that was yes, we could all be safe, most especially our students in crisis. The absence of an SRO forced us to look at how we could better support our students ourselves. We took steps to become more trauma-informed, and became far more communicative with families.
We worked harder to identify and reduce triggers for behavior, and became better advocates. We problem-solved behavior, rather than ticketing it. We learned that a SRO served as a crutch that didn't protect our students. Rather, they prevented us as educators from learning a more dignified and effective way to deal with crises.
We were still far from perfect, but without law enforcement on-site, we were forced to confront our shortcomings and do better by our students.
Police officers, but no counselors
As of 2016 in the United States, 1.7 million students attended schools with police officers but no counselors. Millions more students were in schools where there were police officers, but no psychologists or social workers. This needs to change.
We are criminalizing children for having big emotions; for acting out when they feel unsafe. We are penalizing them for our failure to reach them. And the consequences are disastrous. Studies indicate that arresting a student substantially reduces the odds that the student will graduate from high school, decreases the odds that a student will succeed academically and have future stable employment opportunities and increases the likelihood of that student's future involvement in the criminal justice system.
My first year as a school psychologist was the very beginning of my unlearning. My unlearning of the role of police in schools. My unlearning of schools as safe harbors for all students. My unlearning of racism.
I am still unlearning, everyday, and I will never unlearn it all. But if you are uncomfortable with DPS' decision to remove police from schools, please let me save you that unlearning: it was the right choice to make.
Erin Pier is a mother of three, a Stedman parent, and school psychologist at AUL Denver. She is an active member of the Park Hill Neighbors For Equity In Education, which works toward diversity, equity, and inclusion in all schools in the neighborhood. For more information, check out phnee.org, or send an email to info@phnee.org.